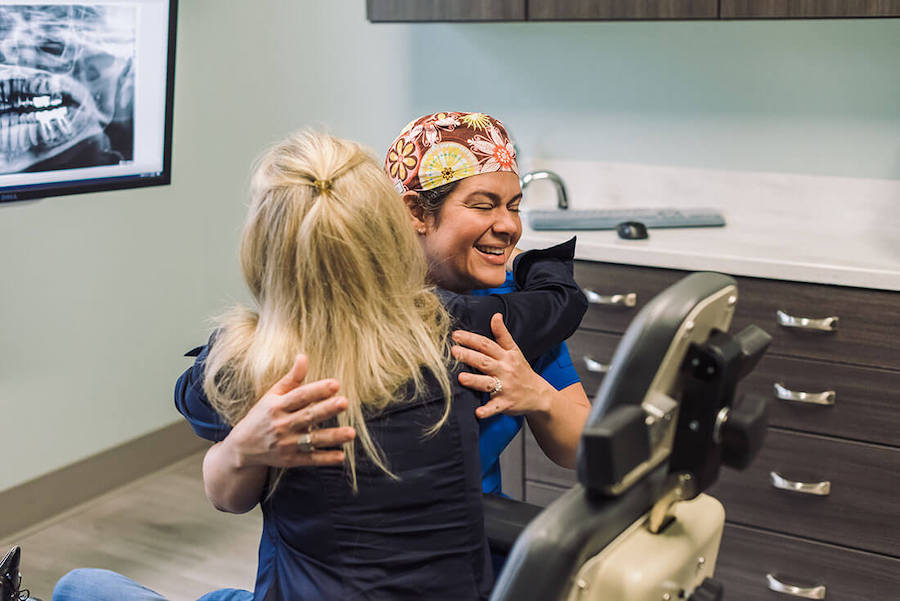 Botox® and Juvederm® have many known cosmetic benefits. While you may think of having these procedures performed in a plastic/cosmetic surgeon's office or with other facial aesthetic specialists, they are best performed in a dental office. Dentists are experts in the bone and muscle structure of the face. Our expertise and training are imbued in the architecture of the face. Our background and training give us the capability to achieve natural-looking, more precise results than other providers of Botox® and Juvederm®. If you want to get the cosmetic results you want, it is imperative that only the correct facial muscles are treated. Failure to target the right muscles can result in awkward, strange or frozen results.
Botox® Cosmetic (onabotulinumtoxinA)
You have probably heard of Botox® Cosmetic, but did you know that it is the first and only FDA-approved treatment to temporarily smooth moderate to severe forehead lines, crow's feet lines and frozen lines in adults. It is a one-of-a kind formulation. If these have bothered you and you have thought about treatment, ask for Botox® Cosmetic.
Botox® has long-lasting results – up to 4 months in moderate to severe frown lines. The physician-reported results are 25% versus 2% in placebo.
Botox® is a quick 10-minute procedure that feels like a pinch. To enhance your comfort, we may use a topical numbing cream or ice. You may begin to see real results in 24 to 48 hours.
Juvederm®
Juvederm® is a popular injectable, minimally invasive cosmetic treatment. It is administered through a very fine needle, resulting in little to no discomfort.
Juvederm® offers instant results, nonsurgical treatments, natural and long-lasting results, and can be performed right here in our dental office. With this injectable treatment, you can:
Add volume and lift to your cheeks
Fill and smooth your parentheses lines
Plump your lips
Add subtle volume to lips
Soften vertical lip lines
Talk with our experts at Advanced Oral and Facial Specialists about how Botox® and Juvederm® can help you achieve the look you want.