Dr. Shawn M. Velez
Dr. Velez is a graduate of the College of Lake County, Grayslake, Illinois, where he graduated with highest honors.  He then received his dental degree from the University Of Illinois College Of Dentistry, where he also received his certificate in Endodontics in 2004.
On May 3, 2012 Dr. Velez became a Diplomate of The American Board of Endodontics; which is the highest level of board certification in the specialty.  Only 20% of endodontists nationally have attained this level of certification.
Dr. Velez is licensed to practice the specialty of endodontics in Georgia and South Carolina.
Dr. Velez has been involved in numerous research projects and professional exhibits associated with his specialty.  Several of his treatment cases have been published in Pathways of the Pulp Tenth Edition.  He has also served as a faculty member at the University Of Illinois College Of Dentistry.  Dr. Velez is a member of the American Dental Association, South Carolina Dental Association, and the American Association of Endodontics.
In addition to his clinical achievements, Dr. Velez serves as a key opinion leader for Dentsply Sirona, the world's largest manufacturer of dental solutions.
Dr. Velez is married to his business partner, Dr. Jennibeth Robles-Velez, and they have 3 children! Dr. Velez is a foodie, and he enjoys visiting his oldest daughter at DePaul University so they can eat their way through Chicago. And he enjoys foraging for wild edibles with his 2 youngest.
Reviews for Dr. Velez
"Needing an apical abscess treated while working out of state, I was apprehensive, but soon realized I was in good hands. Dr. Velez and staff gave me the best care – they provided full disclosure, excellent treatment and follow up, but most importantly, their office has a calm and healing spirit, so often missing in today's busy world. As I am still a reluctant dental patient at 60, I am so glad that I was able to use Advanced Endodontics for my treatment – thanks!"
"I was sent to this location to get 2 root canals and thank God I went here. Not sure how but Dr. Velez has only the nicest, most knowledgeable and professional people on his staff. What could have been a nightmare was actually a pleasant experience. Went in with a sense of dread due to the procedure and left not only feeling better, but happy. Keep it up guys!! Thank you so much again!"
"I was referred to Dr. Velez for a root canal. I wish I had been referred much sooner, after my first visit I had complete relief from some of the worst pain in my life. I am so grateful for Dr. Velez, his assistant and all of the staff. They were beyond fantastic! I went back for my final visit today, they finished up my work, and I am very pleased with it all. HIGHLY recommend their office!!!!!!"
"Can I give them 10 stars? Seriously, Dr. Velez and his staff are truly a blessing to this area. I'm not very tech savvy but I know true professionals. I have always gone back to work after the root canal therapy so Dr. Velez knows what he's doing. I'm sure a lot of of you have heard horror stories about the procedure just like I had. Dr. Velez has proven that it doesn't have to be horrible. By the way, I just had root canal therapy number 3… he has my trust!"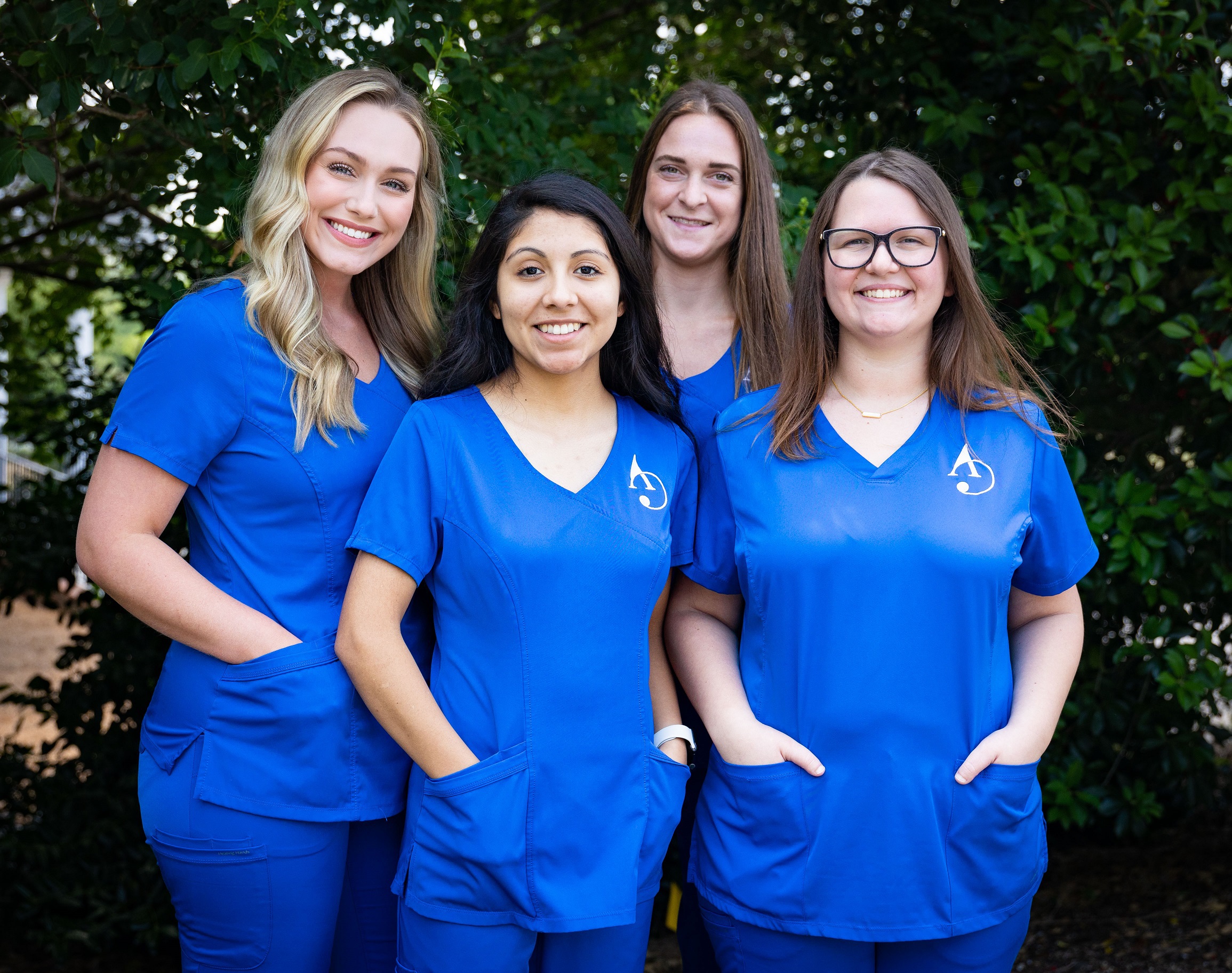 Our Endodontics Team
Our Endodontic clinical team is GentleWave certified, DANB certified, and certified in 2-D and 3-D imaging.  Our clinical team is proficient in using the dental operating and they are CPR certified. Each team member receives continuing education on a regular basis.  Each of our clinical assistants are happy to answer your treatment and insurance questions.
Save It or Replace It Philosophy