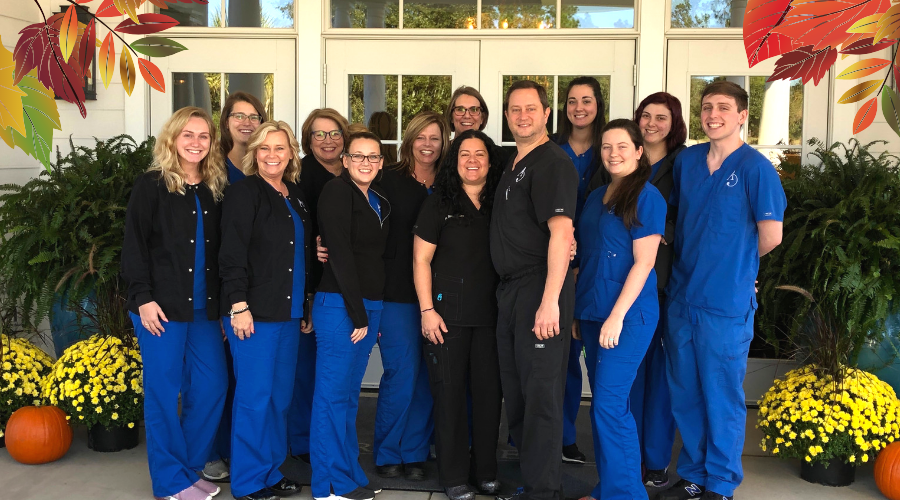 Thanksgiving time is nearing and as a team we want to give thanks bountiful.
We have been blessed with so much, it seems uncountable.
At our practice, Advanced Endodontics, Oral & Facial Specialists, we have plenty to be thankful for.
From a dedicated staff to every patient that walks through our door.
We have a caring community and referrals from dentists, far and wide.
This Thanksgiving season, we wanted to take a moment and share our thankful side.
We are thankful for such a great staff and our fellow dental colleagues
To everyone that trusts us for a family member or their own dental needs.
There is no I in team, with employees and patients we want to share
How much a simple gesture or a heartfelt prayer shows you care
God is allowing us to grow our practice and expand our facility
For this and so many things, we are thankful as can be.
From Dr. Velez and Dr. Robles-Velez, we want to offer this Thanksgiving prayer
A joyful, blessed holiday for our staff and all those that receive our care.
We share this poem with you out of gratitude and love
With a Happy Thanksgiving to all, and glory to God above.
Author: Our Patient Jon Brotherton