For some people, the thought of going to the dentist can induce some or even serious anxiety, even for a cleaning or minor procedure. Advanced Endodontics, Oral & Facial Specialists offers a variety of sedation dental options to ensure patients have relaxed dental experience during their procedures.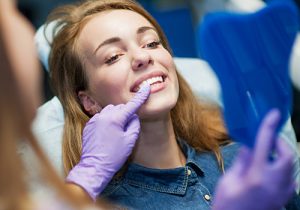 Still, many people wonder whether sedation dentistry is safe. Everyone responds differently to dental sedation, which is why we take many safety precautions to determine the best way for you to experience painless dental work.
First, Dr. Shawn Velez, of Advanced Endodontics, or Dr. Jennibeth Robles-Velez, of Advanced Oral & Facial Specialists, will take a thorough medical history and ask about medications you're taking, including vitamins and supplements. Some medical conditions and medications do not interact well with sedation, and we want to ensure your safety at all times. Based on those factors and several others, including your weight, age and overall health condition, we will recommend a sedation method to calm your dental anxiety.
There are several levels of sedation, including:
Minimal sedation or oral sedation: You will take a prescribed oral medication prior procedure that will keep you very relaxed even if you are awake.
Moderate sedation (formerly called "conscious sedation"): You might slur your words when speaking and not remember much of the procedure.
Deep sedation: You are on the edge of consciousness but can be awakened easily.
General anesthesia: You are completely unconscious.
Regardless which form of sedation you are under, Dr. Velez or Dr. Robles-Velez and the staff will monitor you at all times to make sure you are doing well. They use advanced monitoring systems that will ensure your safety at all times.
With sedation dentistry, relaxed dental procedures are possible. Comfortable, painless dental work is always our goal. Contact us today to find out how sedation dentistry can relieve your dental anxiety.